Regular price
$ 97.00 USD
Regular price
$ 225.00 USD
Sale price
$ 97.00 USD
Unit price
per
Sale
Sold out
Buy all the guides and save BIG. This bundle includes all the midi drums and drum guides from:

Hip Hop Drum Guide

Boom Bap Drum Guide
Trap Drum Guide
Drill Drum Guide
Pop Drum Guide
Lofi Drum Guide
R&B Drum Guide
Fill Drum Guide
Reggaeton Drum Guide
 All together 500+ patterns and 3,200+ MIDI stems!

All Drum Guide included. All MIDI drums (and stems) included.
View full details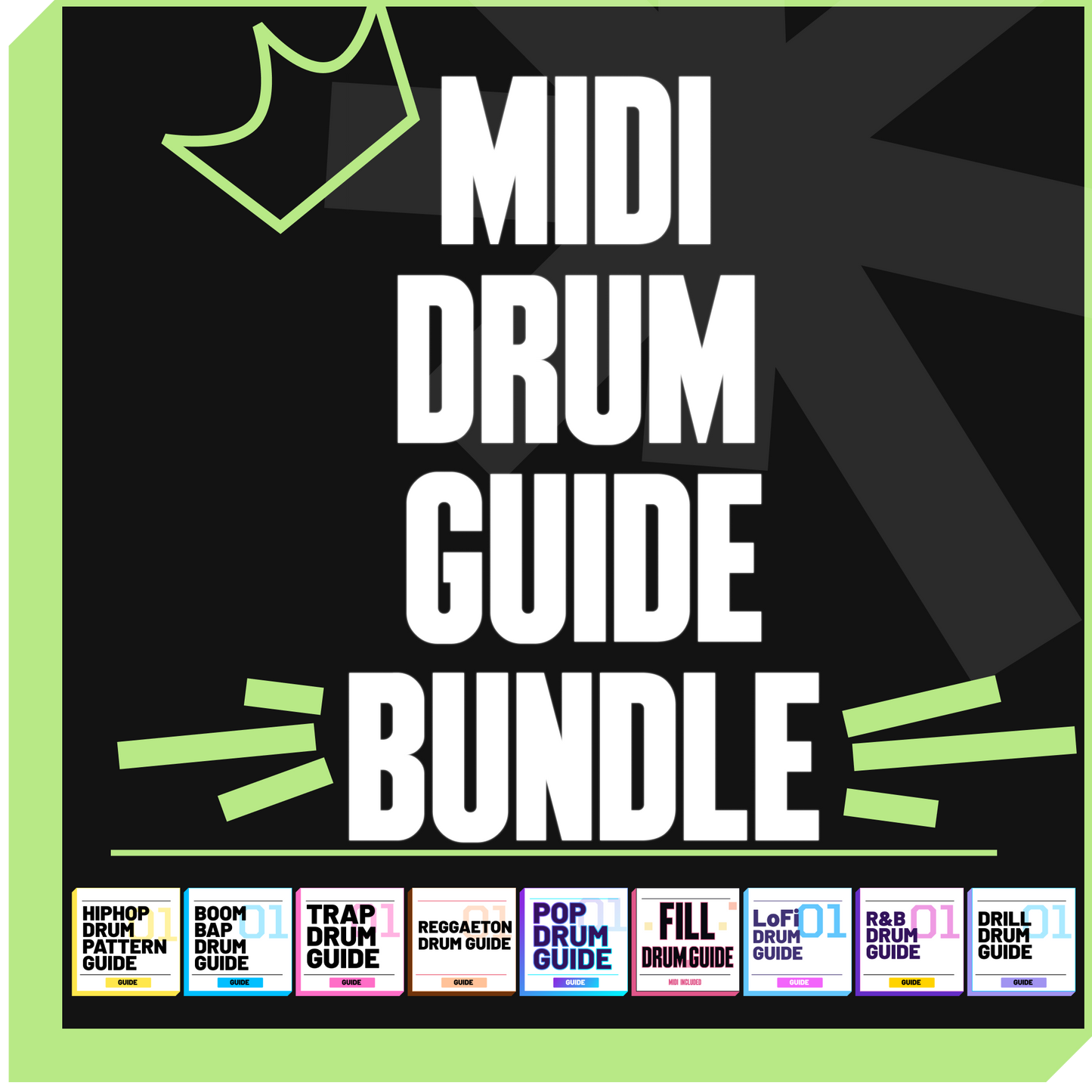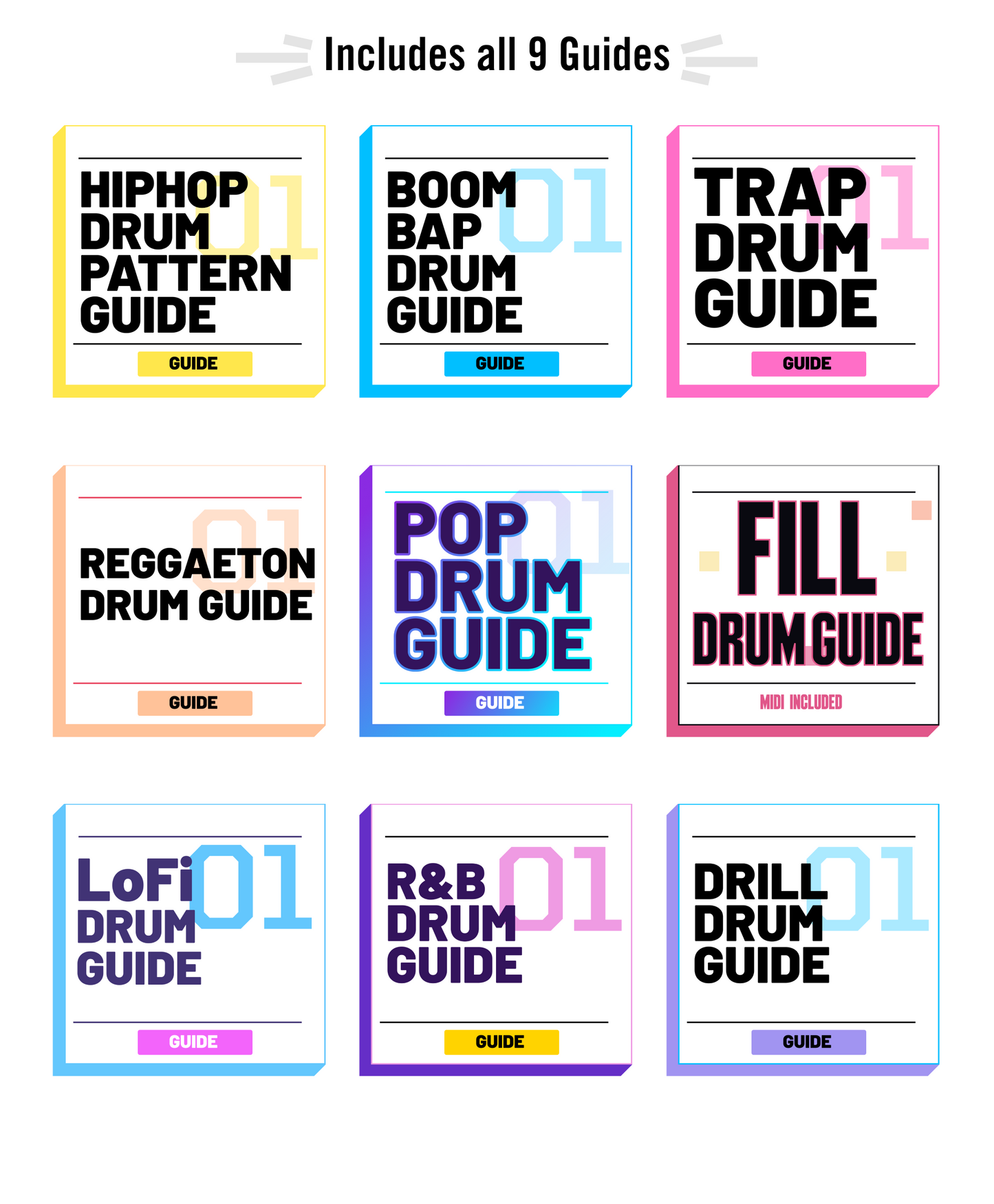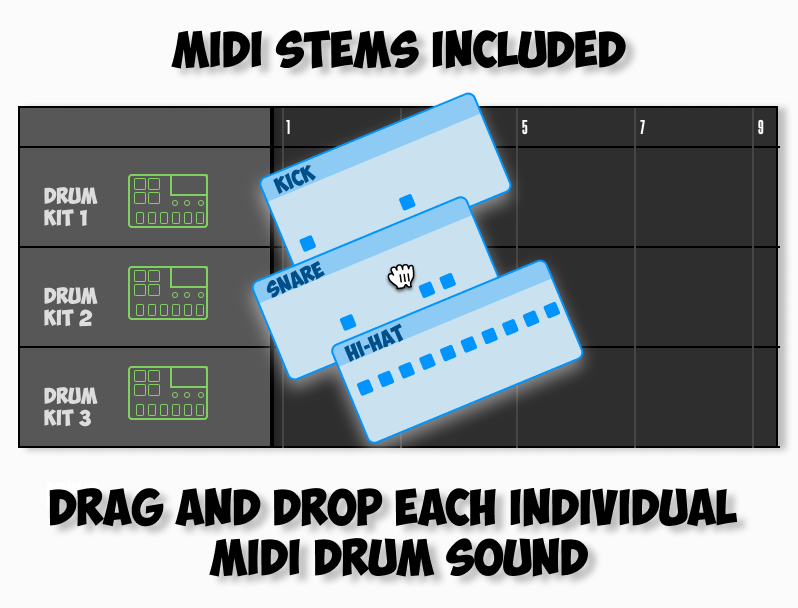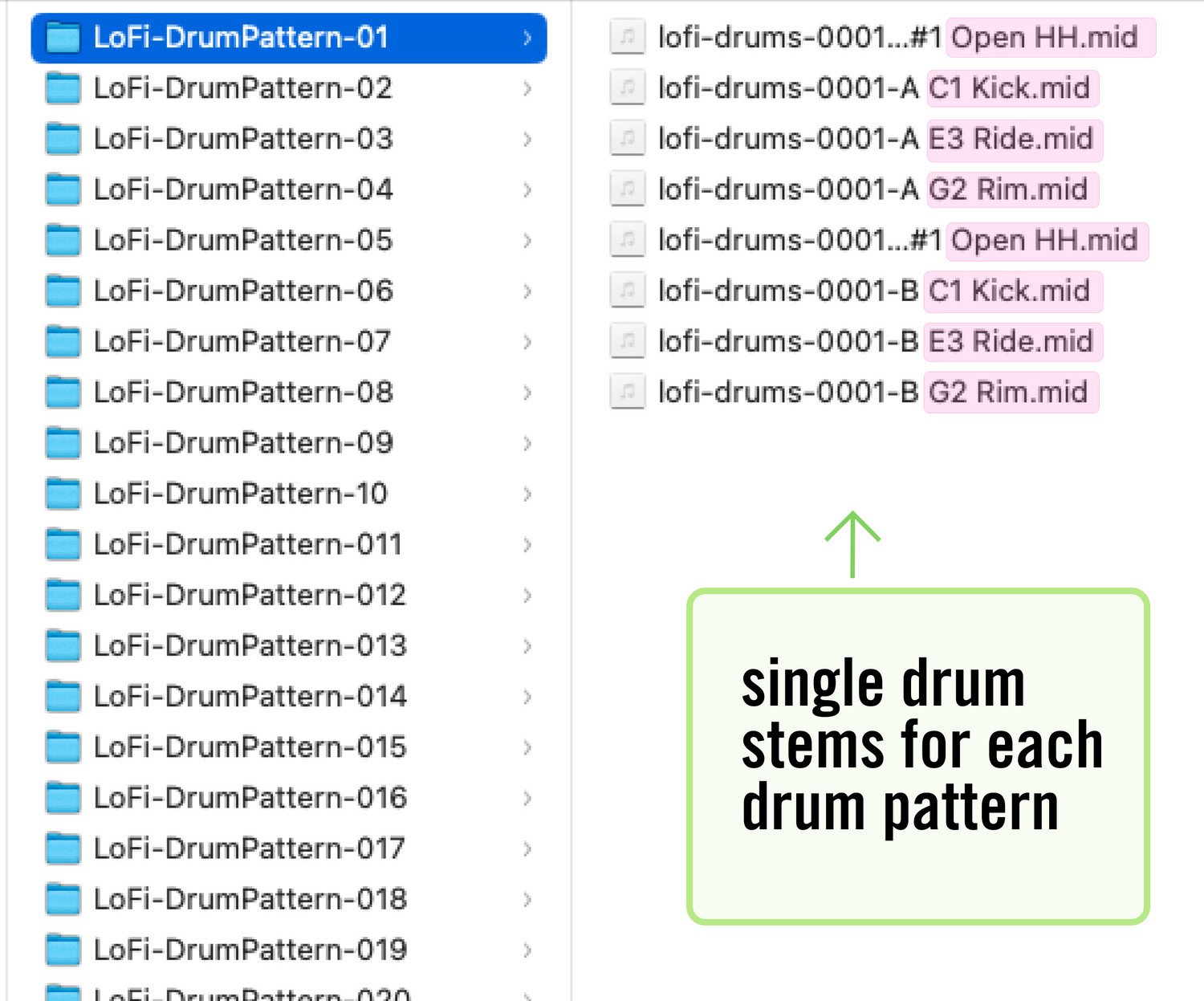 MIDI Stems
Drag and Drop the MIDI for instant amazing drum patterns. You're in
control with the stems giving you maximum customization and flexibility.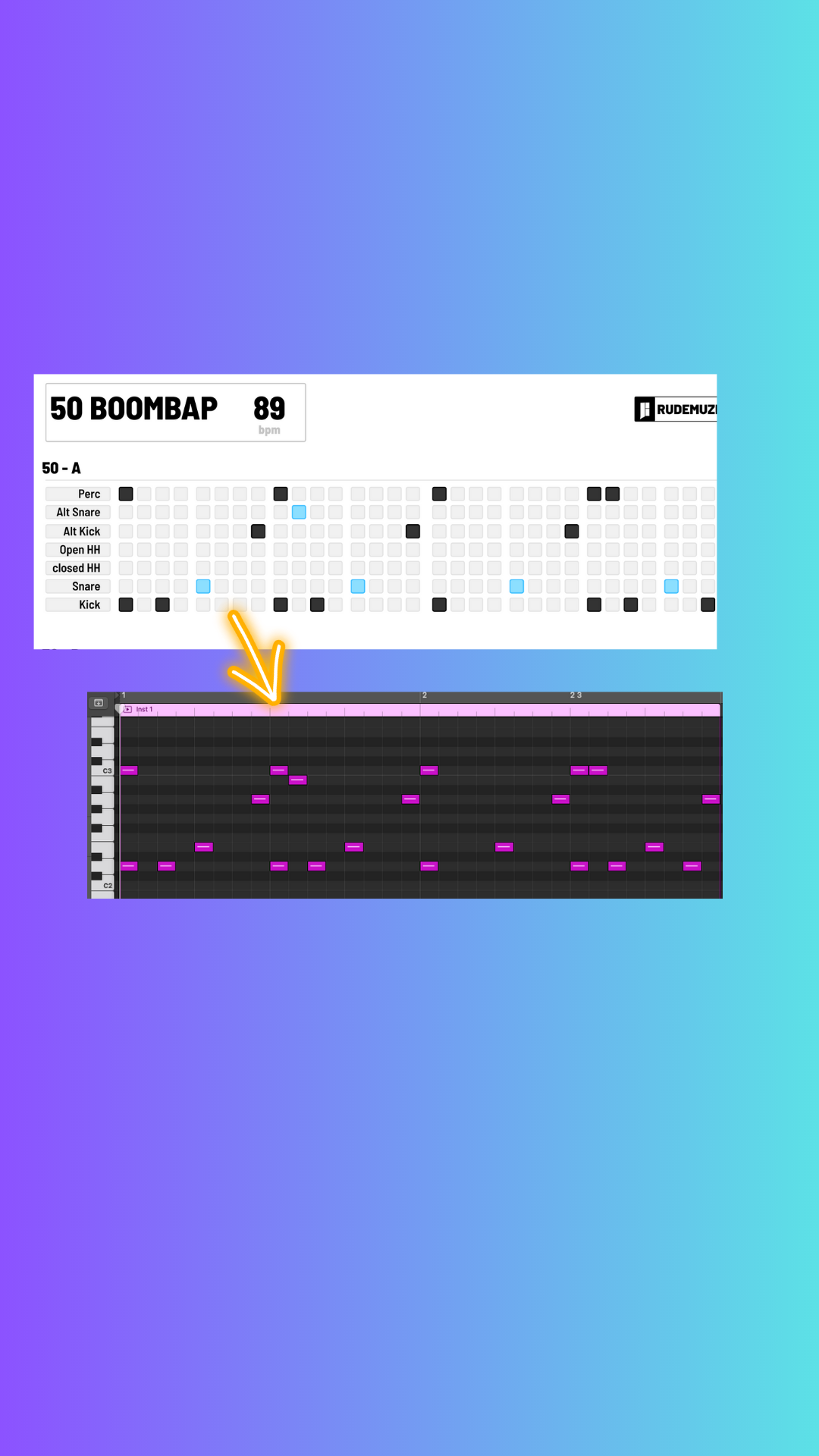 Drum Guides
The drum guides are great
for those who want to build their own patterns sound by sound. Add in
MIDI notes yourself and add your own personal touch.
On average 50 unique Drum Patterns are in each PDF.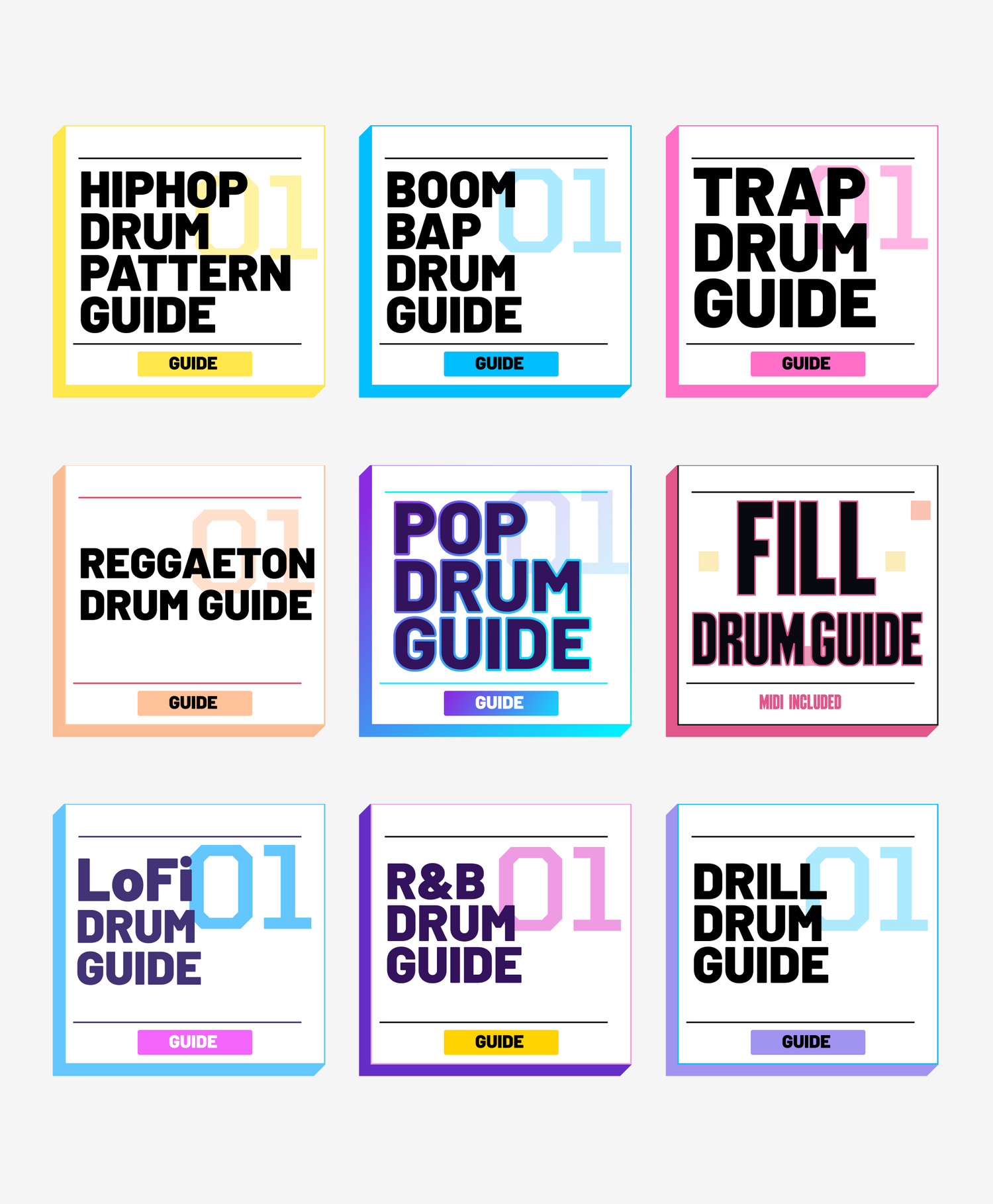 9 Different Styles
Styles based on HipHop. Modern HipHop, BoomBap, Trap, R&B, POP, Drill, LoFi, Reggaeton, and Fills.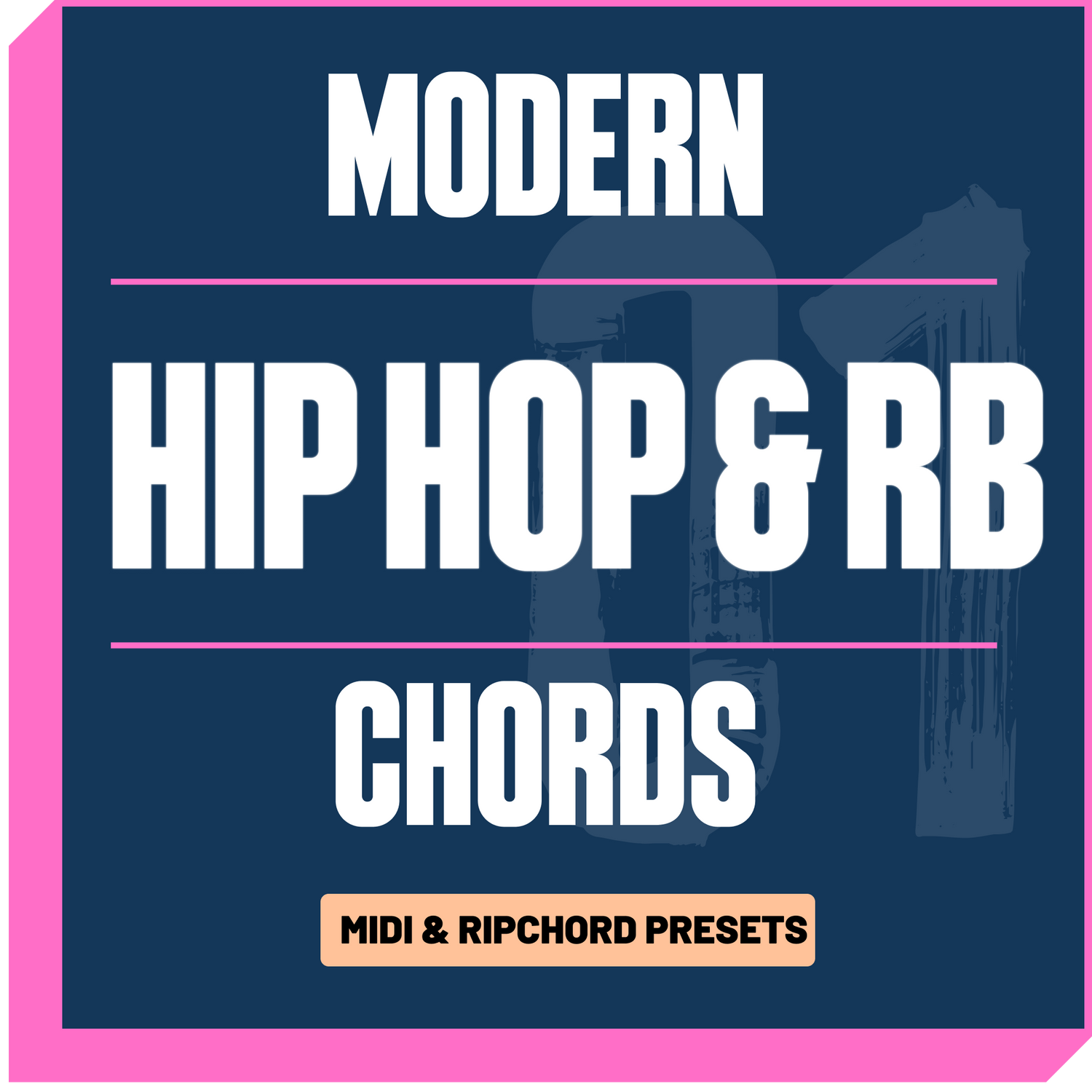 HipHop Chords
As a free bonus, Modern HipHop & R&B Chords is included. 50 Chord progressions in MIDI format and as Ripchord Presents
Most Producers Struggle With Productivity. We solved this for hundreds of producers.
What Our Customers Are Saying
"Grateful" 🙏

"I bought your trap and hiphop guides yesterday, and I'm very grateful to have them as a resource on my music-making journey."

-Farah

"Awesome" 😎

"The guide is awesome! You really did a fantastic job putting this together."

-Romano

"Ideas" 🤯

"just copped the boombap drum guide and I really like it for setting up presets drum patterns for the ideas to come out."

-Brandon
Works With Any DAW
No matter your DAW these guides work with it. Either drag and drop midi files, or use the guide as a reference to program in your drums.
How The MIDI Drums & Guides Work
A pattern in the book shows you how to program it in your DAW (the software you use to make music). Below is an example from the Boom Bap Drum Guide. This drum pattern shows you where and when to place your kicks, snares, and percussion:
That pattern above is this drum beat after you program it into your DAW:
Additionally, each pattern comes with the stemmed out midi. Drag it, drop it, produce it.
Make More Music In Less Time
These guides help you make more music in less time. Boost your productivity and beat output with these drum guides