Regular price
$ 29.99 USD
Regular price
$ 39.99 USD
Sale price
$ 29.99 USD
Unit price
per
Sale
Sold out
Drill Drum Guide: Drum Patterns in the Drill Style
What's Included?

A pdf with 50 unique Drum Patterns to program in your DAW. Each pattern covers 8 bars total. This is a digital PDF and not a physical book.
Each pattern comes with the midi stems for maximum flexibility. 357 total midi drum files.
BONUS: a free video mini course to accompany the drill guide.
These are Drill drum patterns inspired by Drill music that orginated back in Chicago and influences from NY Drill, and UK Drill. Inspired by artists like Pop Smoke, Chief Keef, Lil Durk, Young Chop, G Herbo, and King Von.

Six Unique Parts
This PDF is broken down into six sections dedicated to a particular part of drums for drill beats. Each section as 5 unique drum patterns covering 8 bars per drum pattern.
Core
These are straightforward drill drum patterns. We start with the base drill patterns and we'll build from there.
Sparse
A lot of drill beats are light in drum elements. How do you remove drum elements and keep that drill feel is what this section is dedicated to.

Xtra Kicks
Drill patterns are none for adding and layering in a lot of extra kicks. This section builds on the core patterns and shows you how to add in extra kicks.

Snares Go Crazy
Snares and counter snares are a big part of drill beats. This section illustrates drum patterns with extra snares, counter snares, and clever ways to use snares.

Mighty Hi Hats
Hi-hats, and cymbals in general, can really up the energy and feel that makes drill beats so popular. This section builds on drill patterns and shows how you can layer in more hi-hats, cymbals, and rides.

Percolating
Finding pockets for percussion can take your drill patterns to the next level. This section shows you how to mix them in and play off the snares and hi-hats.

View full details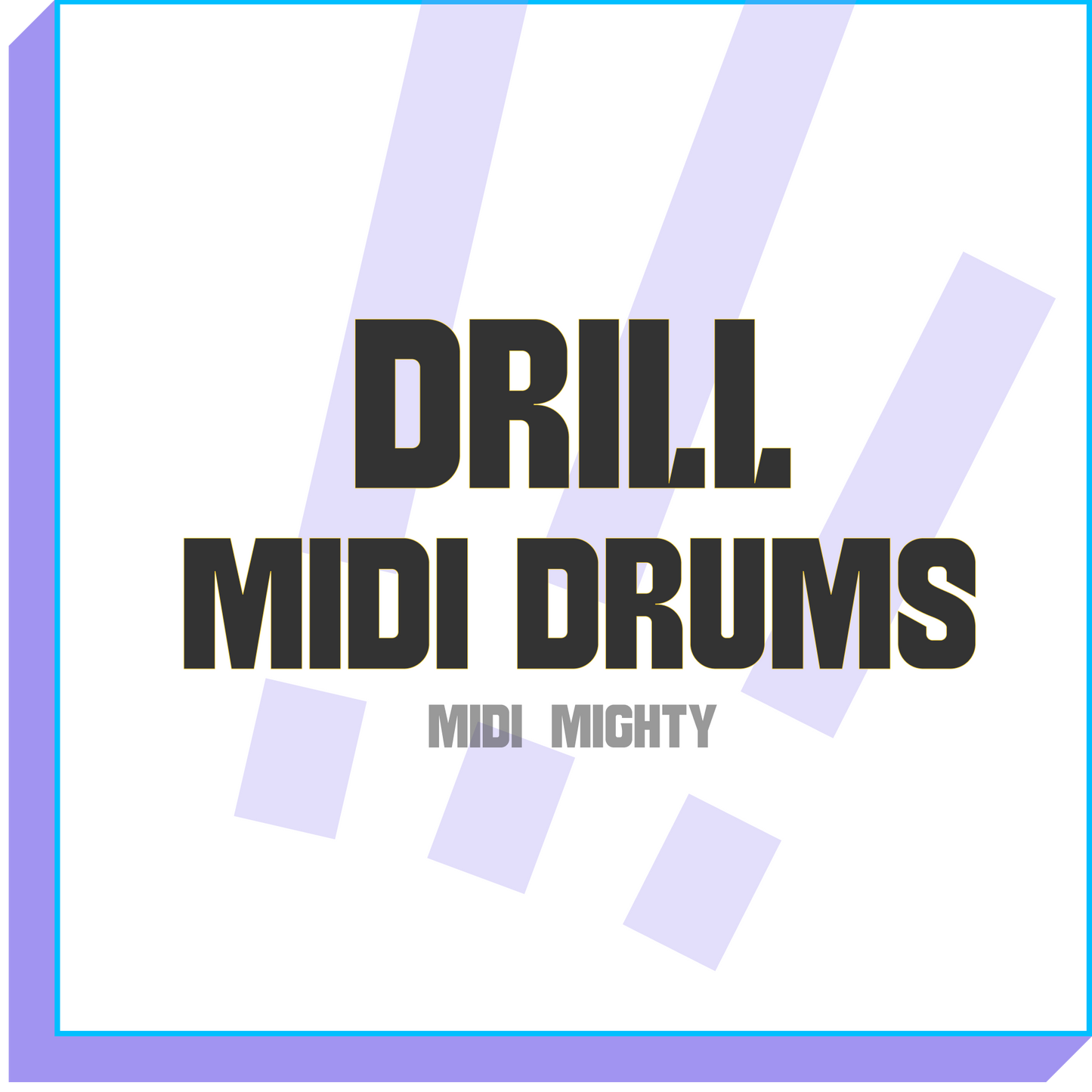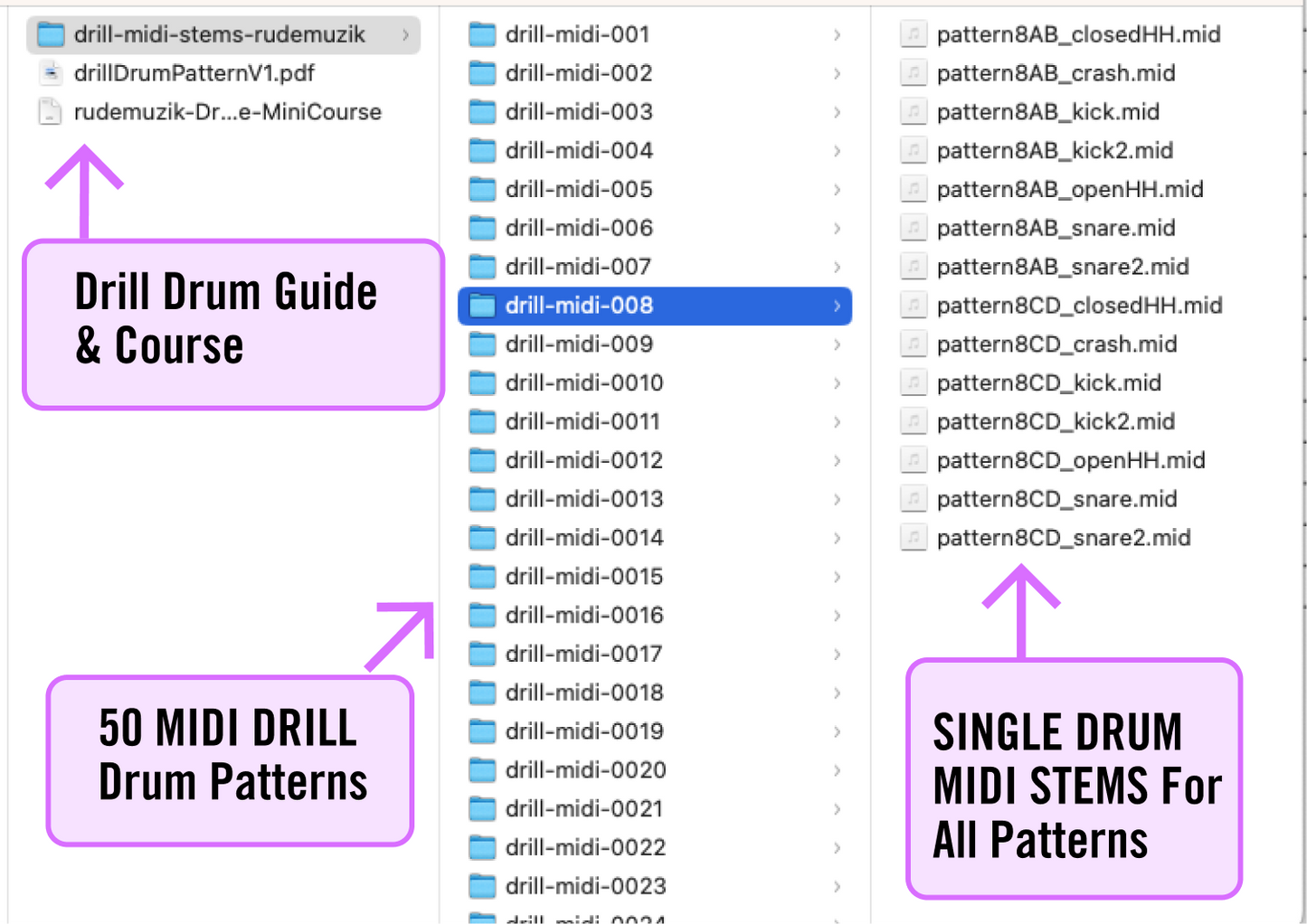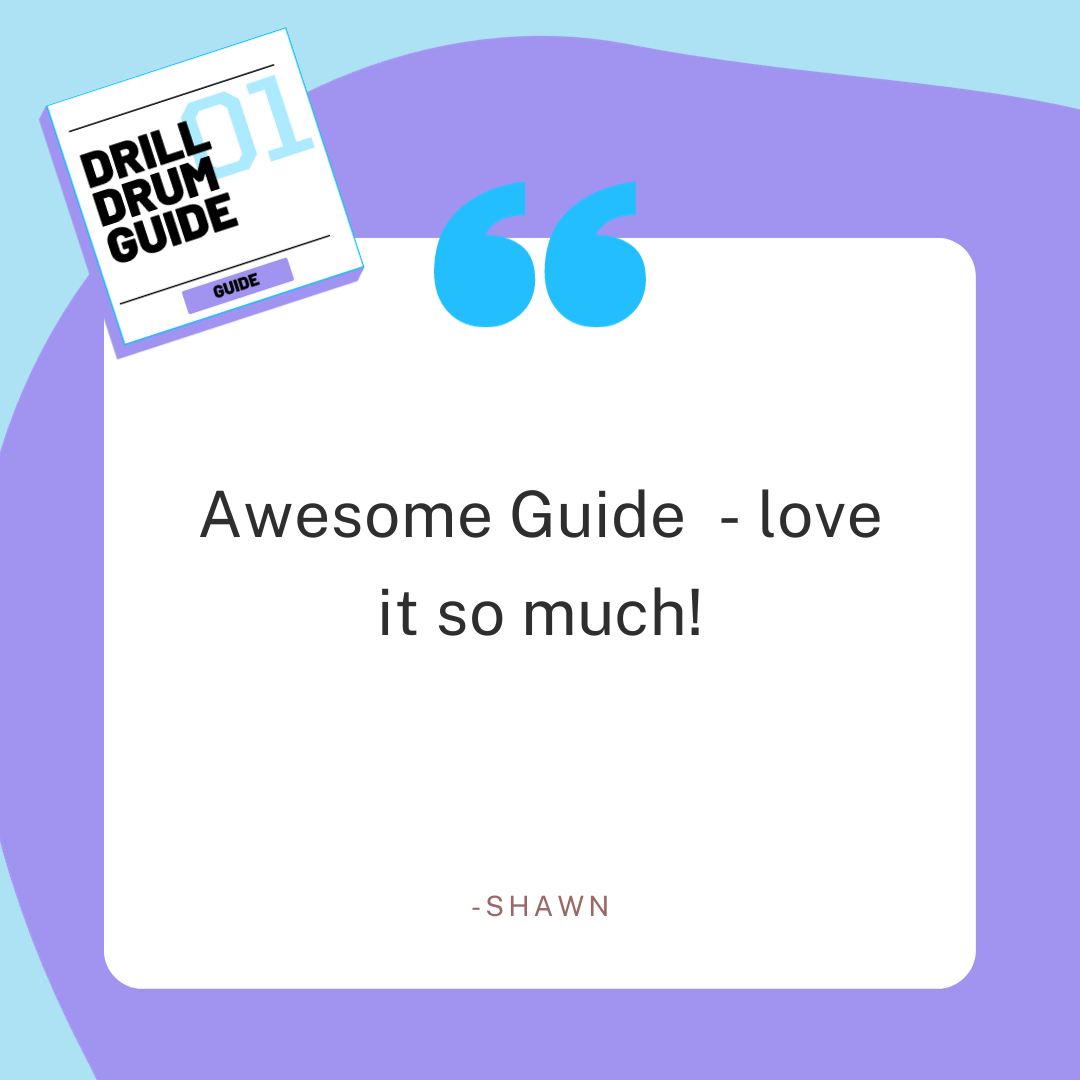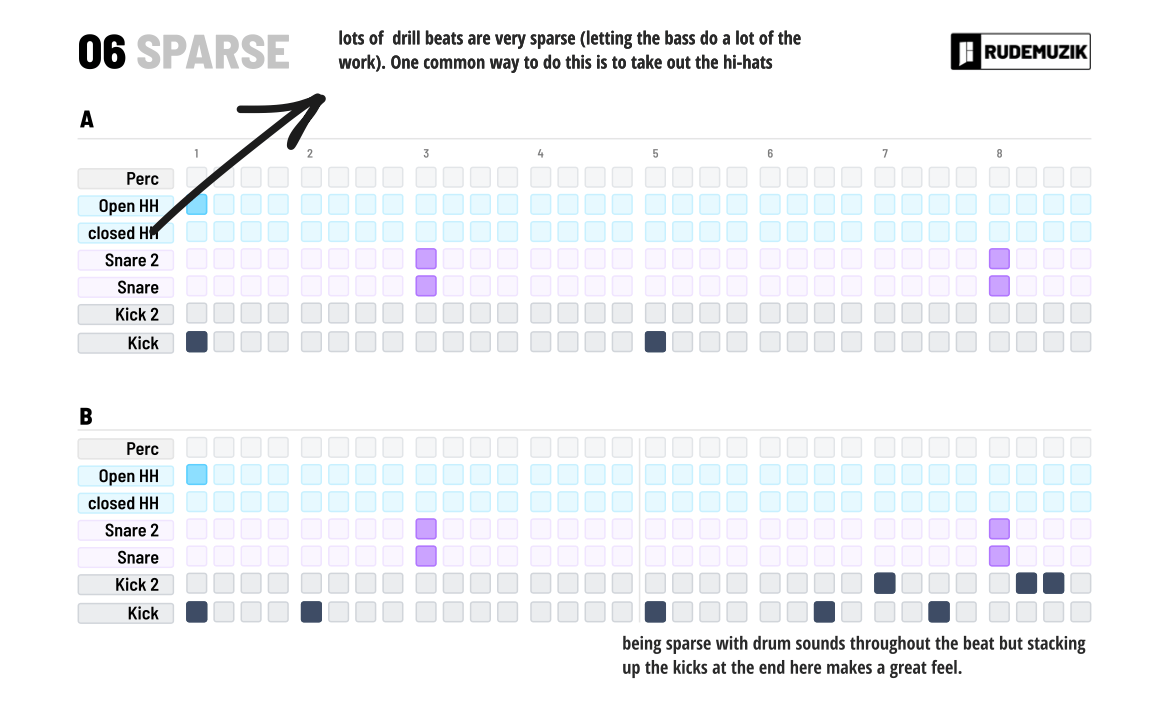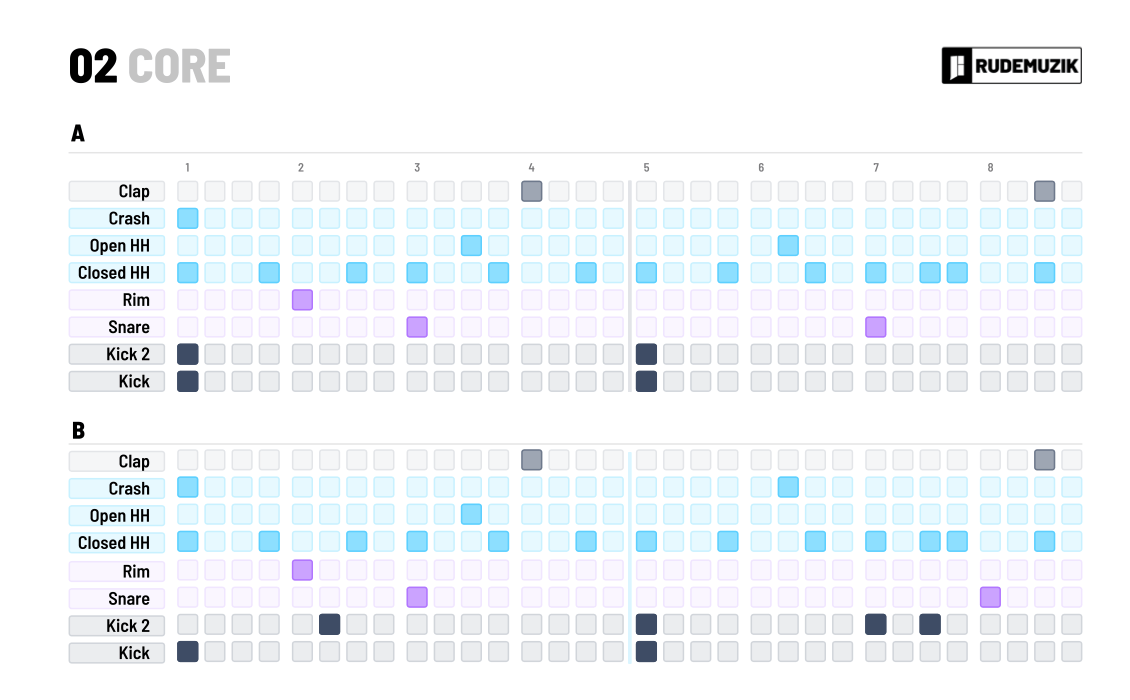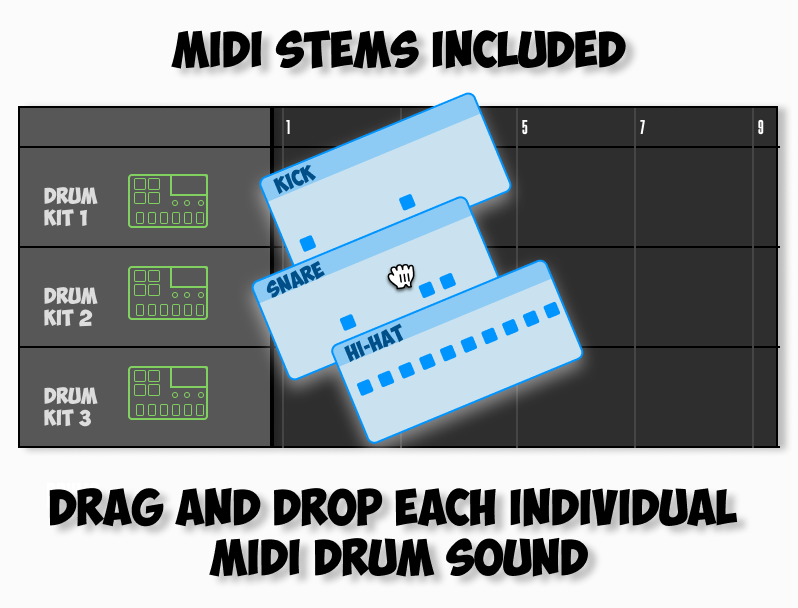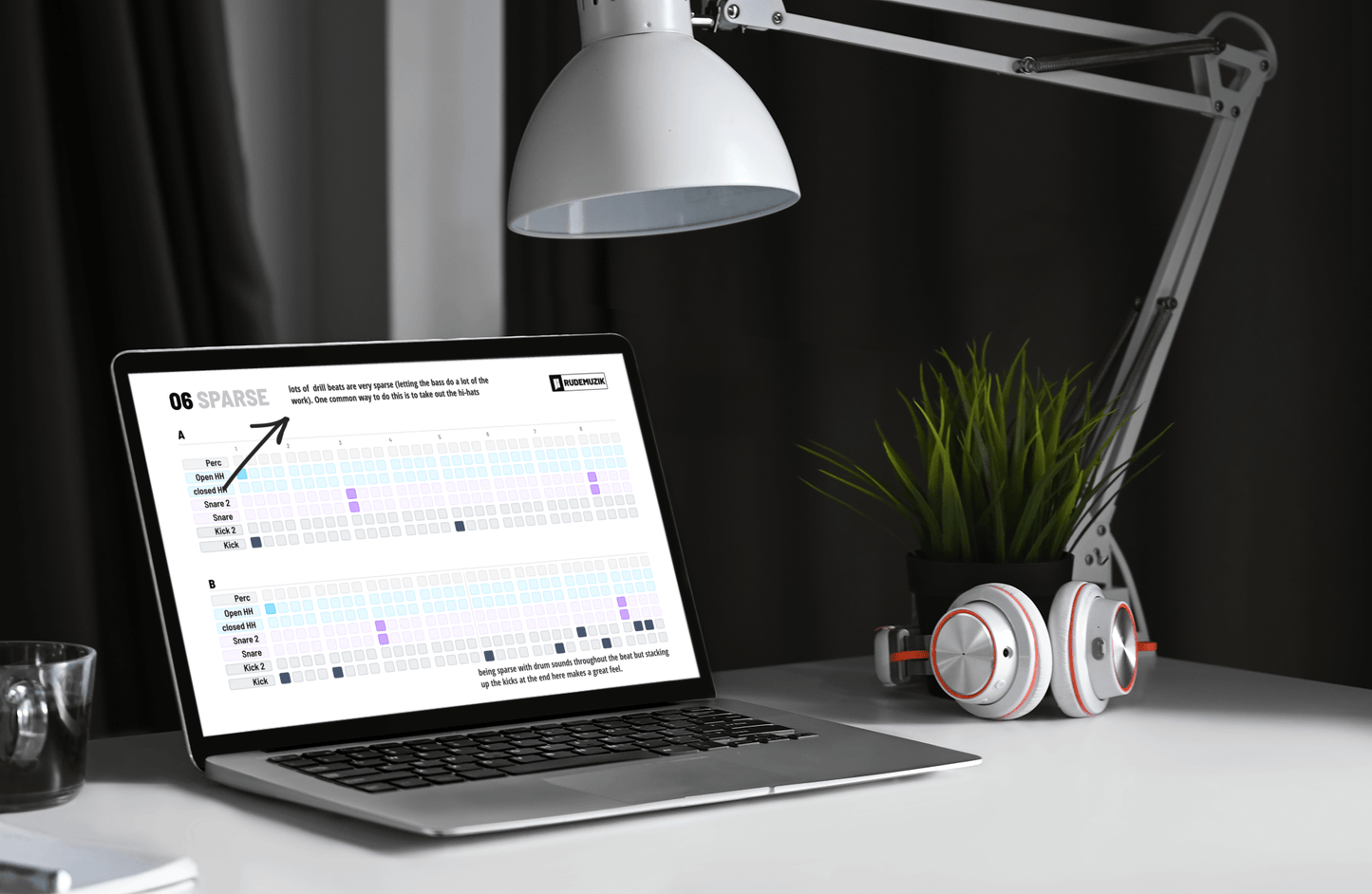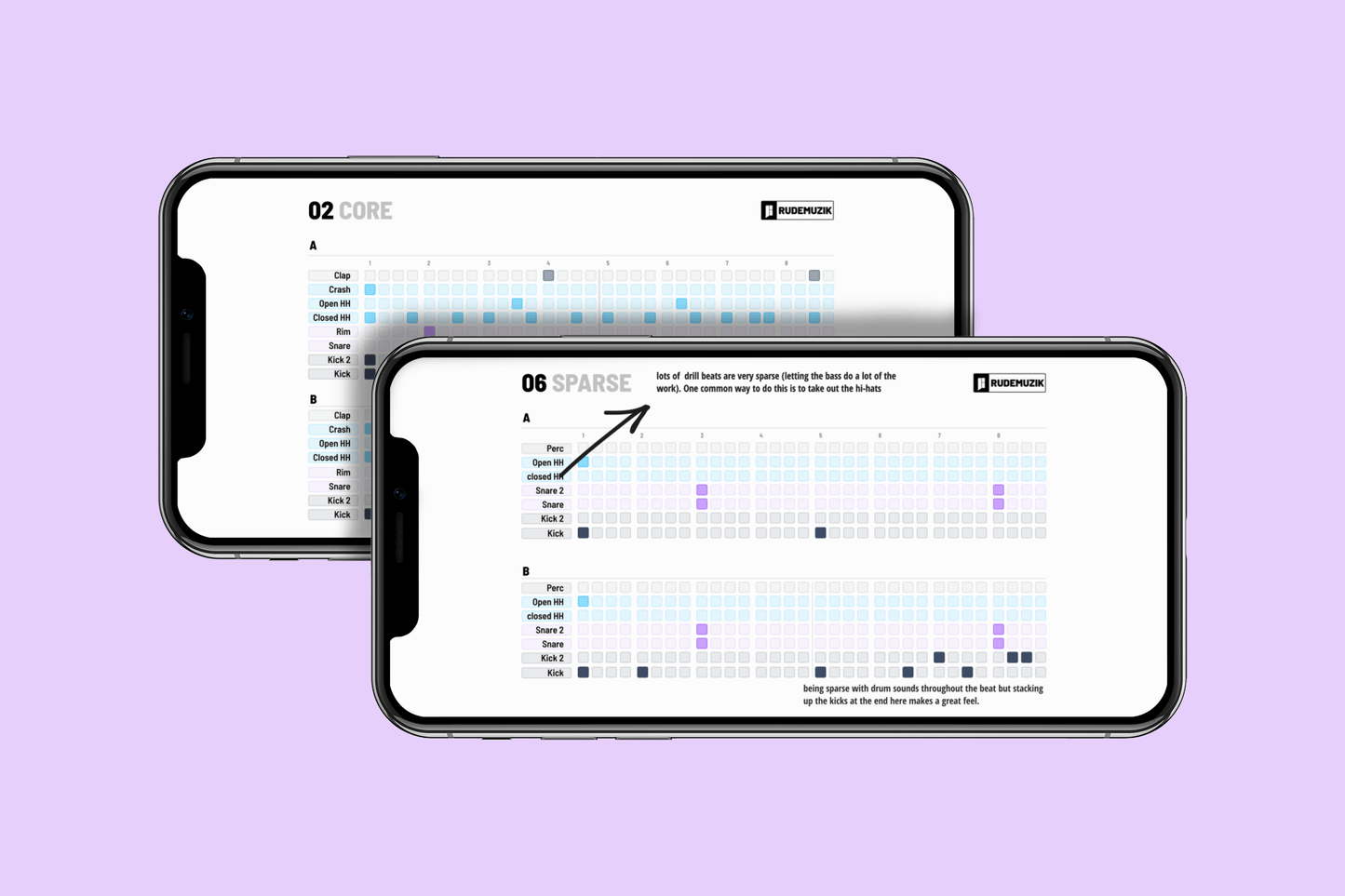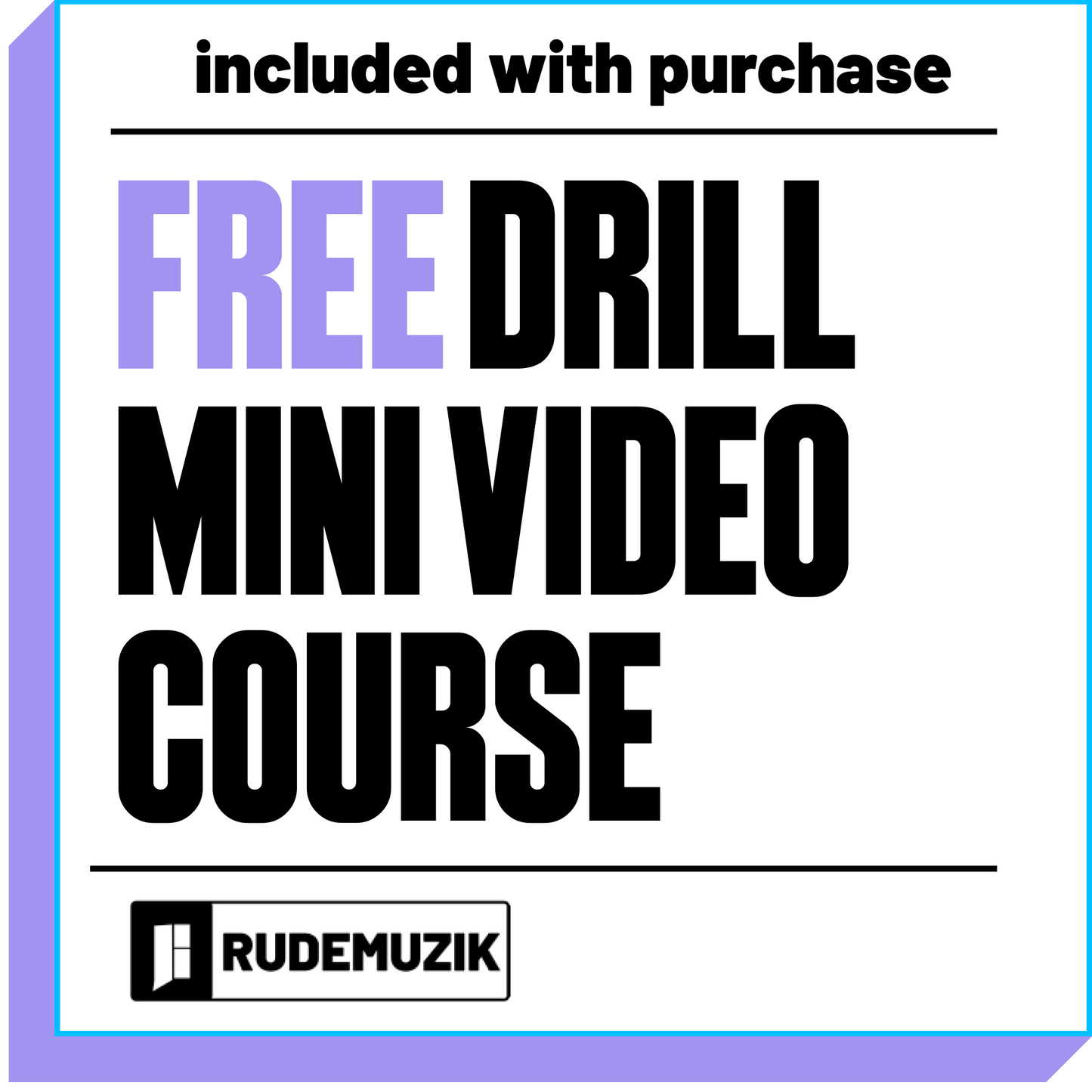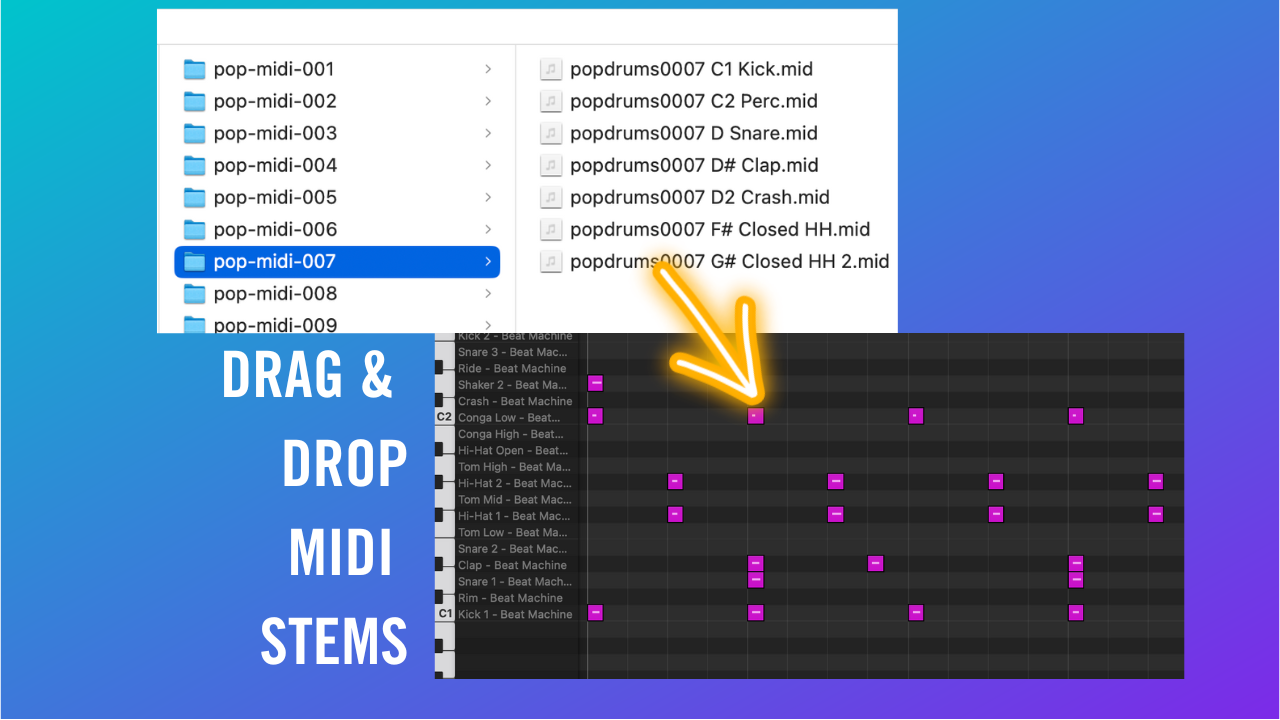 Drag. Drop. Build.
With the midi stems included you can drag individual drum sounds to perfectly fine tune and build your beat.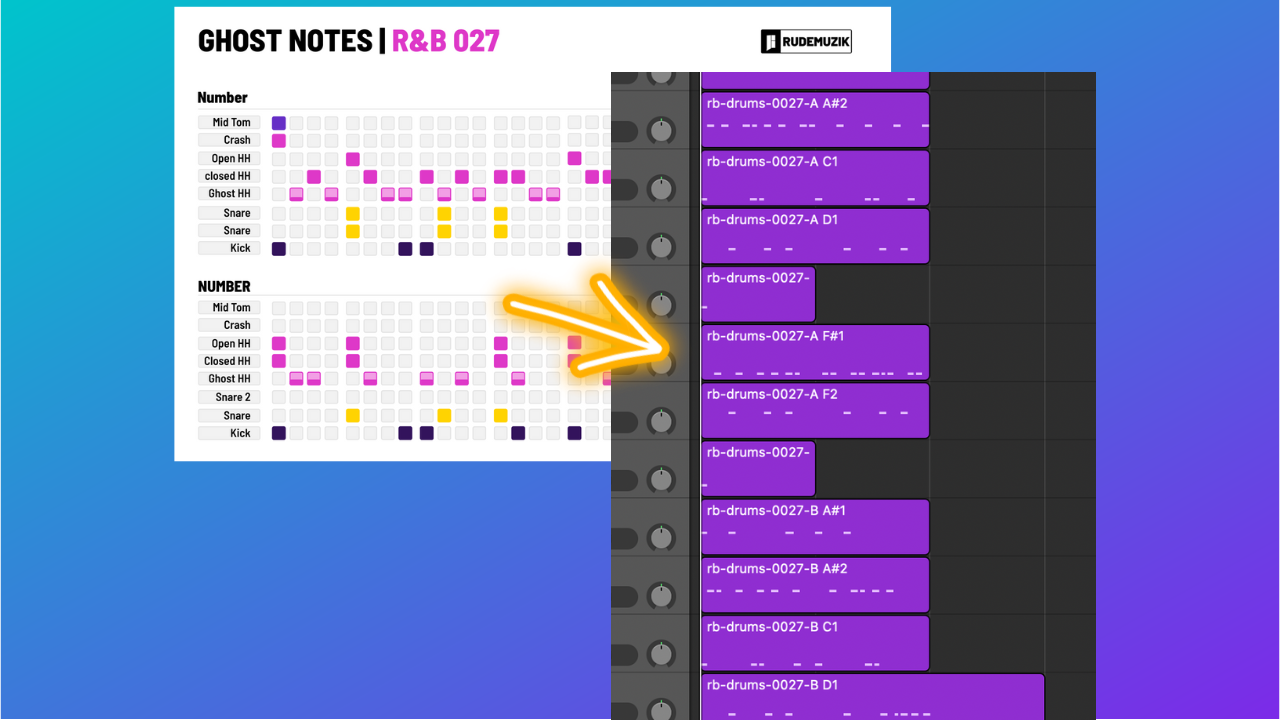 Build Yours
Follow the patterns in the guide to build our the perfect drum pattern. Make your own edits and changes along the way to add your personal touch
Most Producers Struggle With Productivity. We solved this for hundreds of producers.
What Our Customers Are Saying
"Grateful" 🙏

"I bought your trap and hiphop guides yesterday, and I'm very grateful to have them as a resource on my music-making journey."

-Farah

"Awesome" 😎

"The guide is awesome! You really did a fantastic job putting this together."

-Romano

"Ideas" 🤯

"just copped the boombap drum guide and I really like it for setting up presets drum patterns for the ideas to come out."

-Brandon
Works With Any DAW
No matter your DAW these guides work with it. Either drag and drop midi files, or use the guide as a reference to program in your drums.
How The MIDI Drums & Guides Work
A pattern in the book shows you how to program it in your DAW (the software you use to make music). Below is an example from the Boom Bap Drum Guide. This drum pattern shows you where and when to place your kicks, snares, and percussion:
That pattern above is this drum beat after you program it into your DAW:
Additionally, each pattern comes with the stemmed out midi. Drag it, drop it, produce it.
Buy 2 Get 1 Free
Buy any 2 drum guides and get the 3rd for free! You'll see the discount automatically applied at checkout!
Awesome Guide ~
love it so much
also some advice here:
1. preview audio for each pattern
2. sample for the guide
3. increase the resolution of the video course
The video course is really help ~
looking forawrd to your new guides ~
thanks for the feedback! And I agree with your suggestions. Will definitely add audio previews, and samples. A new an improved course is on it's way as well. Glad you're loving the guide!
Make More Music In Less Time
These guides help you make more music in less time. Boost your productivity and beat output with these drum guides
Buy 2 Get 1 Free
Buy any 2 drum guides and get the 3rd for free! You'll see the discount automatically applied at checkout!