Regular price
$ 29.99 USD
Regular price
$ 39.99 USD
Sale price
$ 29.99 USD
Unit price
per
Sale
Sold out
Pop Drum Guide: Drum Patterns and Guide in the modern Pop Style
What's Included?

A PDF guide packed with Pop drum patterns to program in your DAW. You get classic pop patterns, advanced pop patterns, groovy pop, creative hi-hat patterns, and hip hop inspired pop patterns. Plus, enough for you to create your own Pop drum patterns. This is a digital PDF file and not a physical book.

50 Patterns. Each pattern comes with the midi stems for maximum flexibility. 322 total midi drum files.
These are Pop Drum Patterns inspired by popular Pop artists like Dua Lipa, Justin Bieber, Harry Styles, Lady Gaga, Miley Cyrus, Ariana Grande, The Weeknd and more.

Sections Include:
Pop Patterns: classic pop patterns.

Pop Plus Patterns: more advanced pop drum patterns.

Fun With Hats: creative hi-hat patterns.

Groovy Pop: Irregular kick patterns to create a unique bounce.

HipHop Meets Pop: Pop tracks inspired by hip hop.

View full details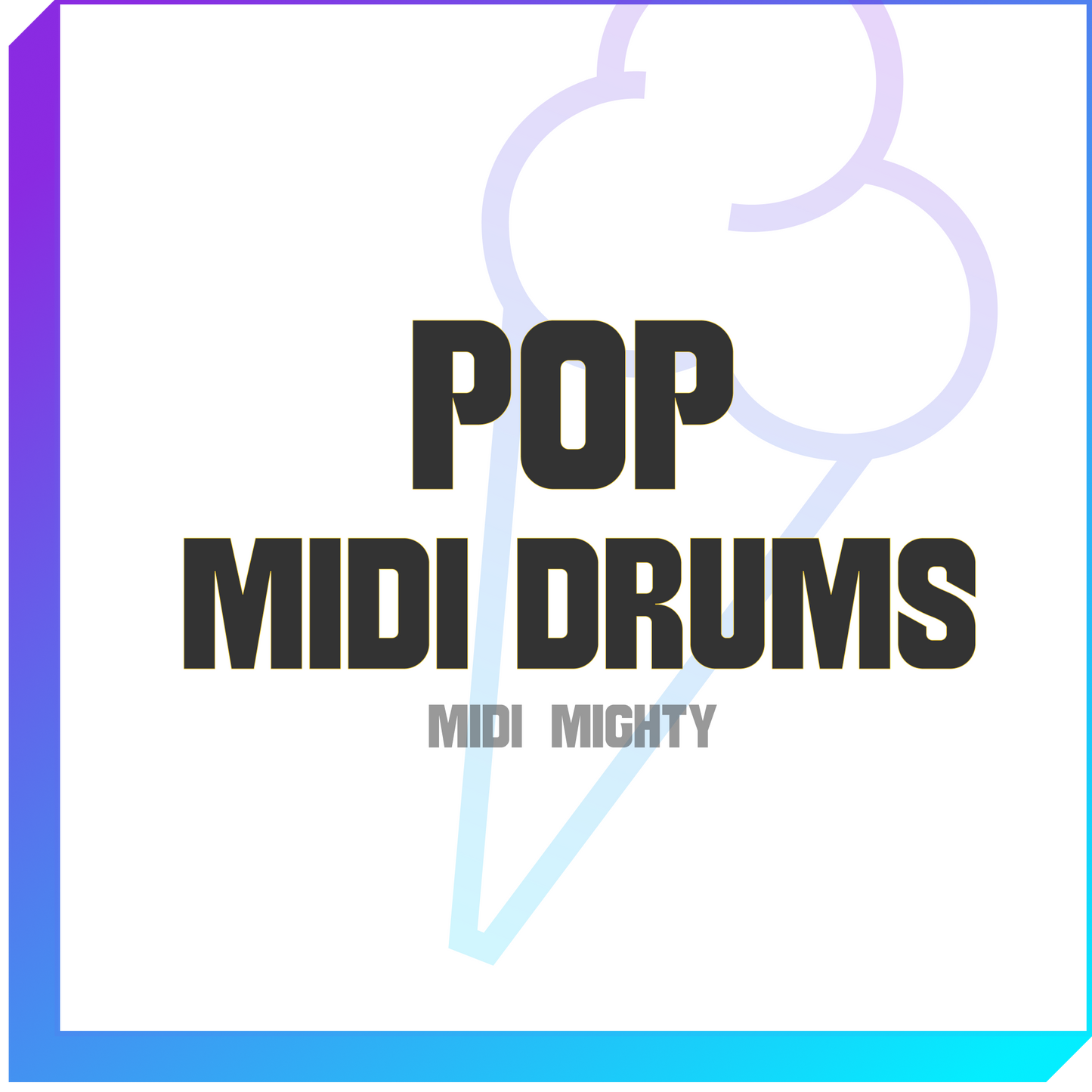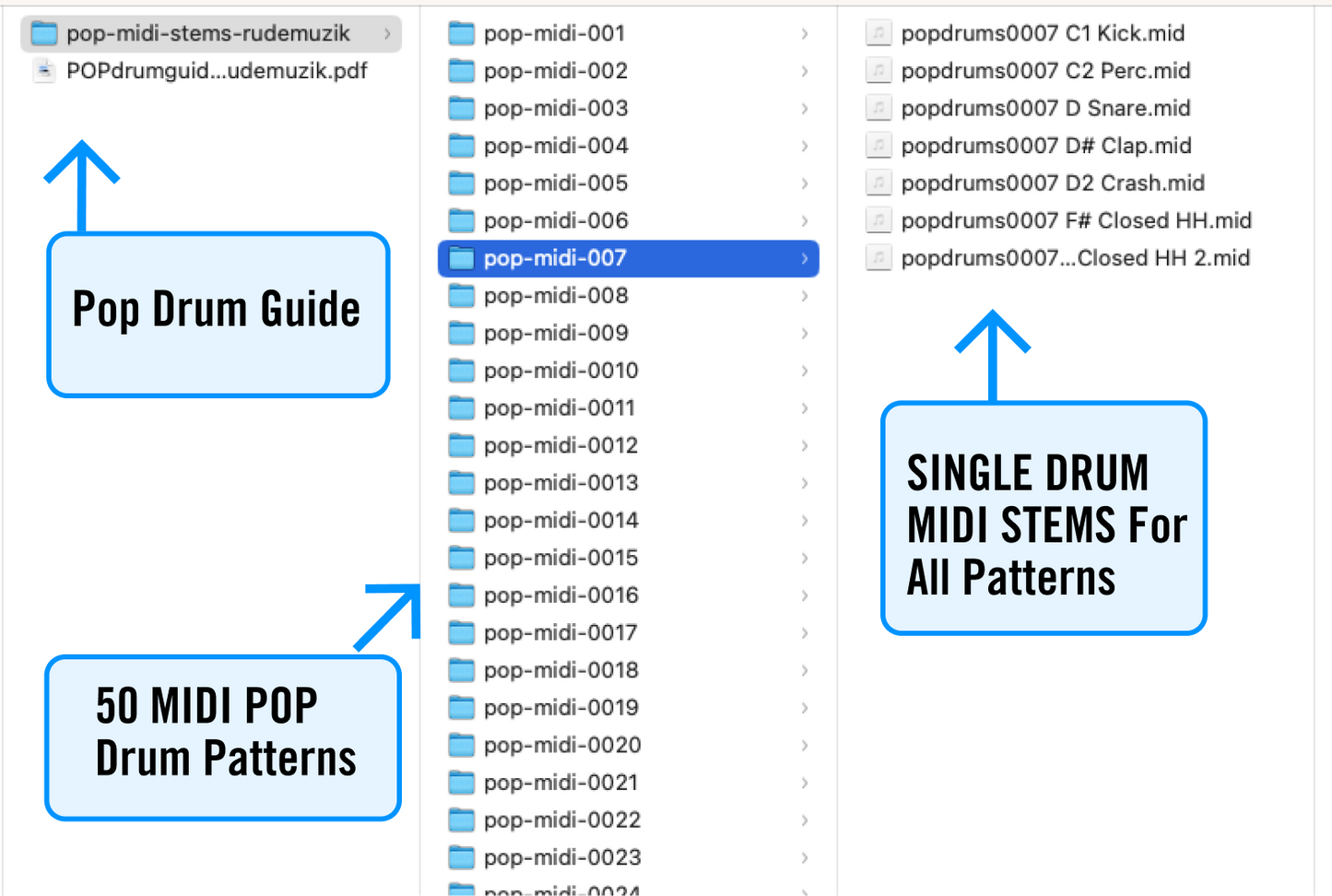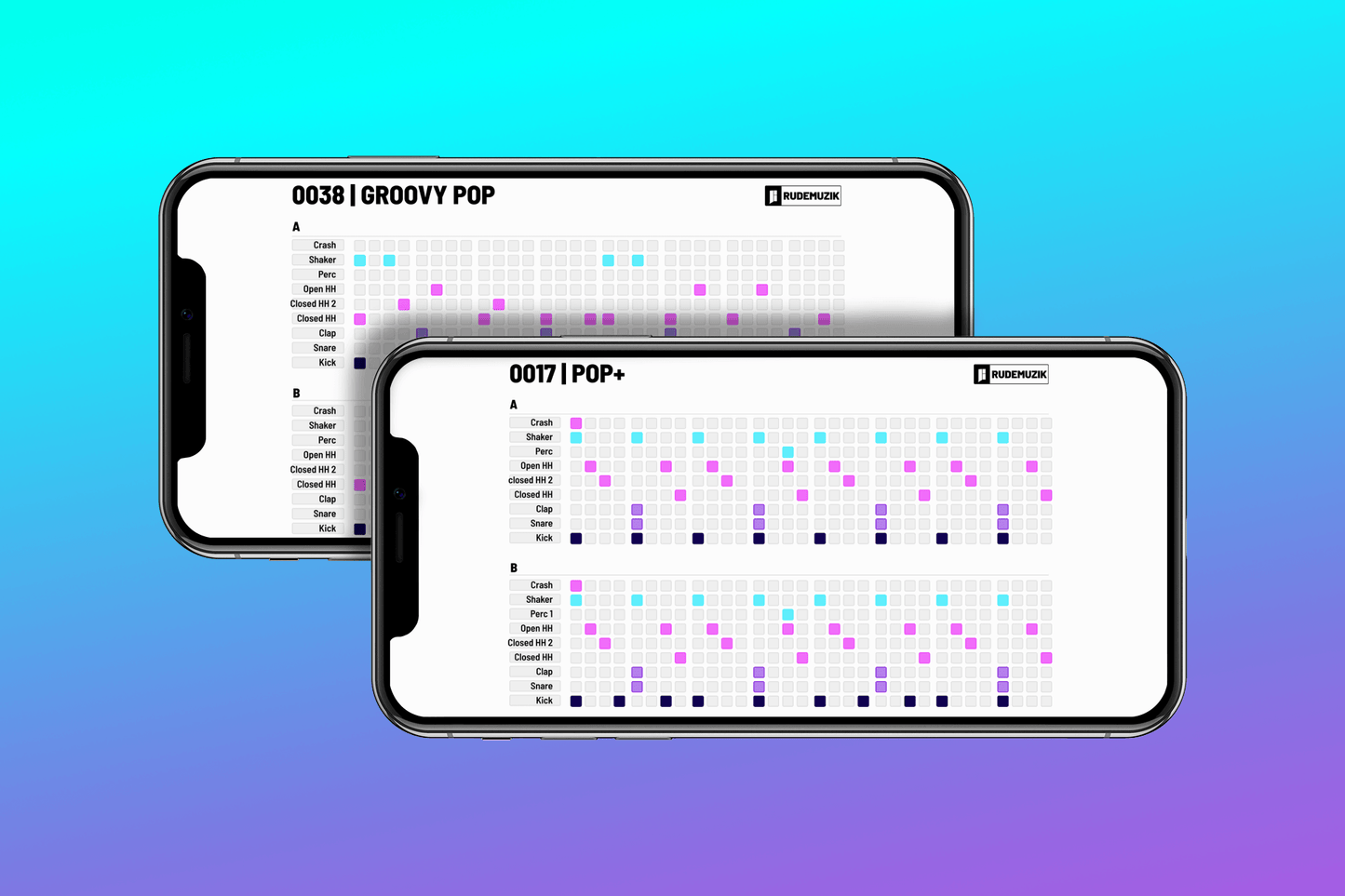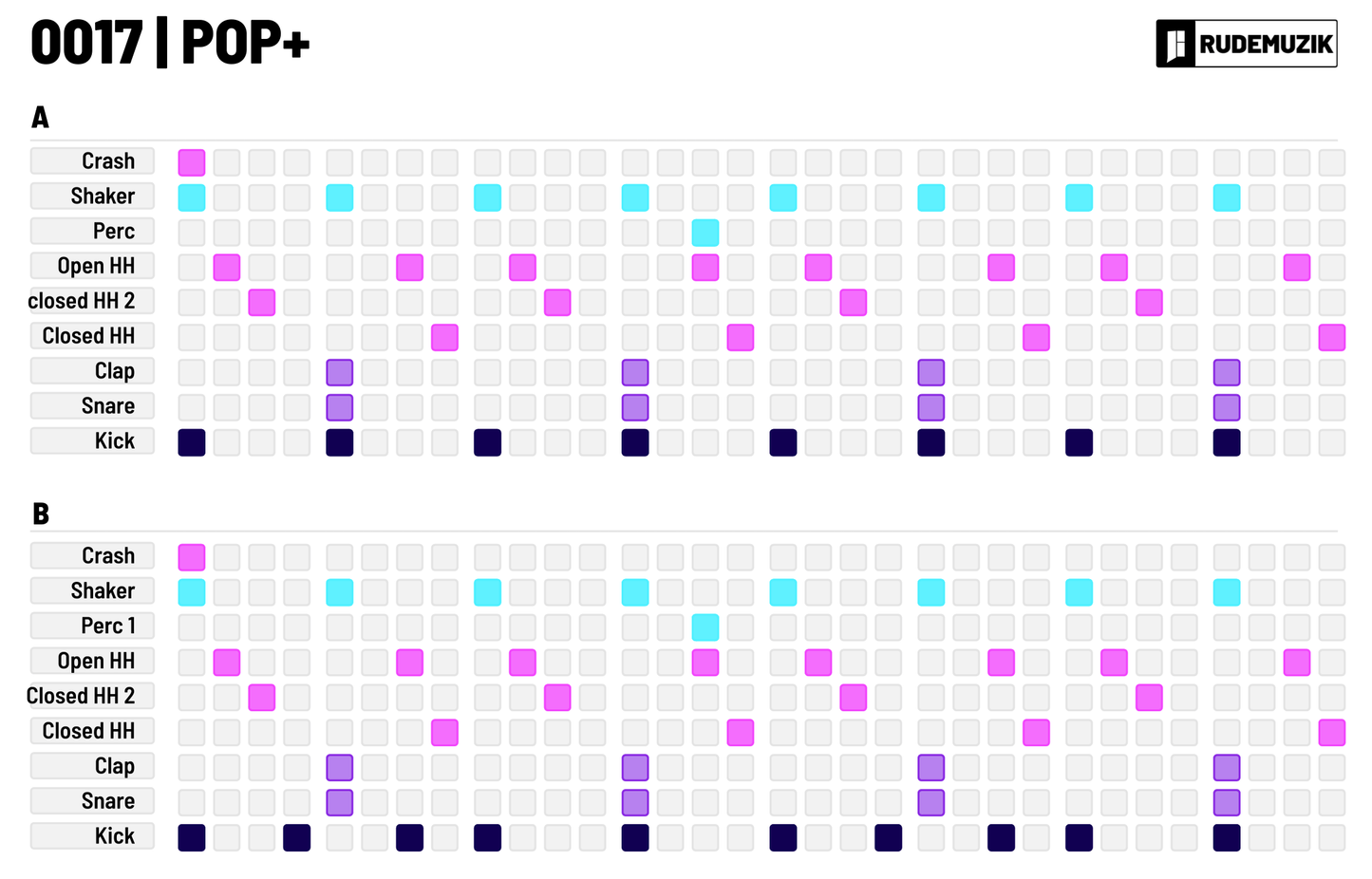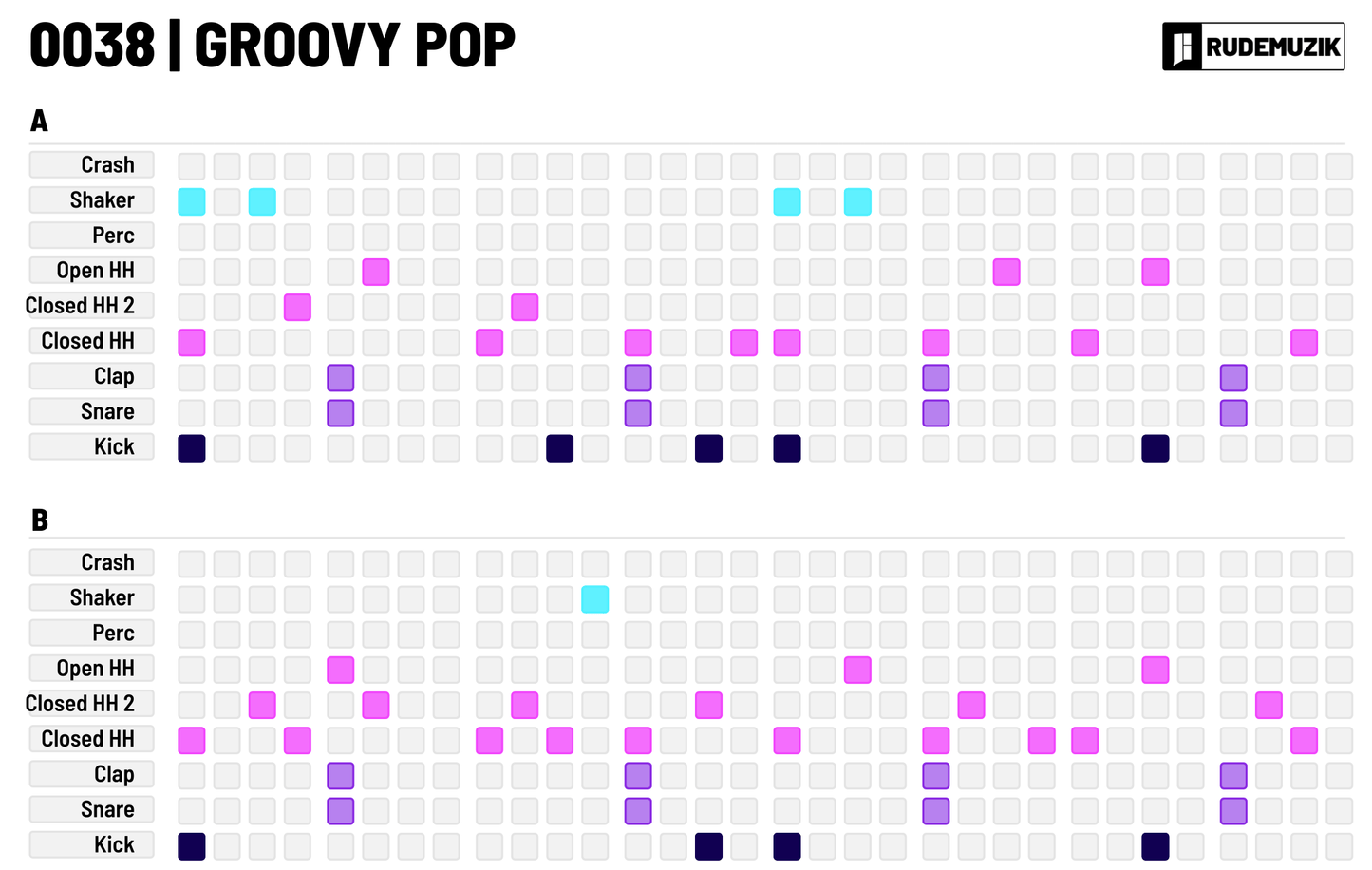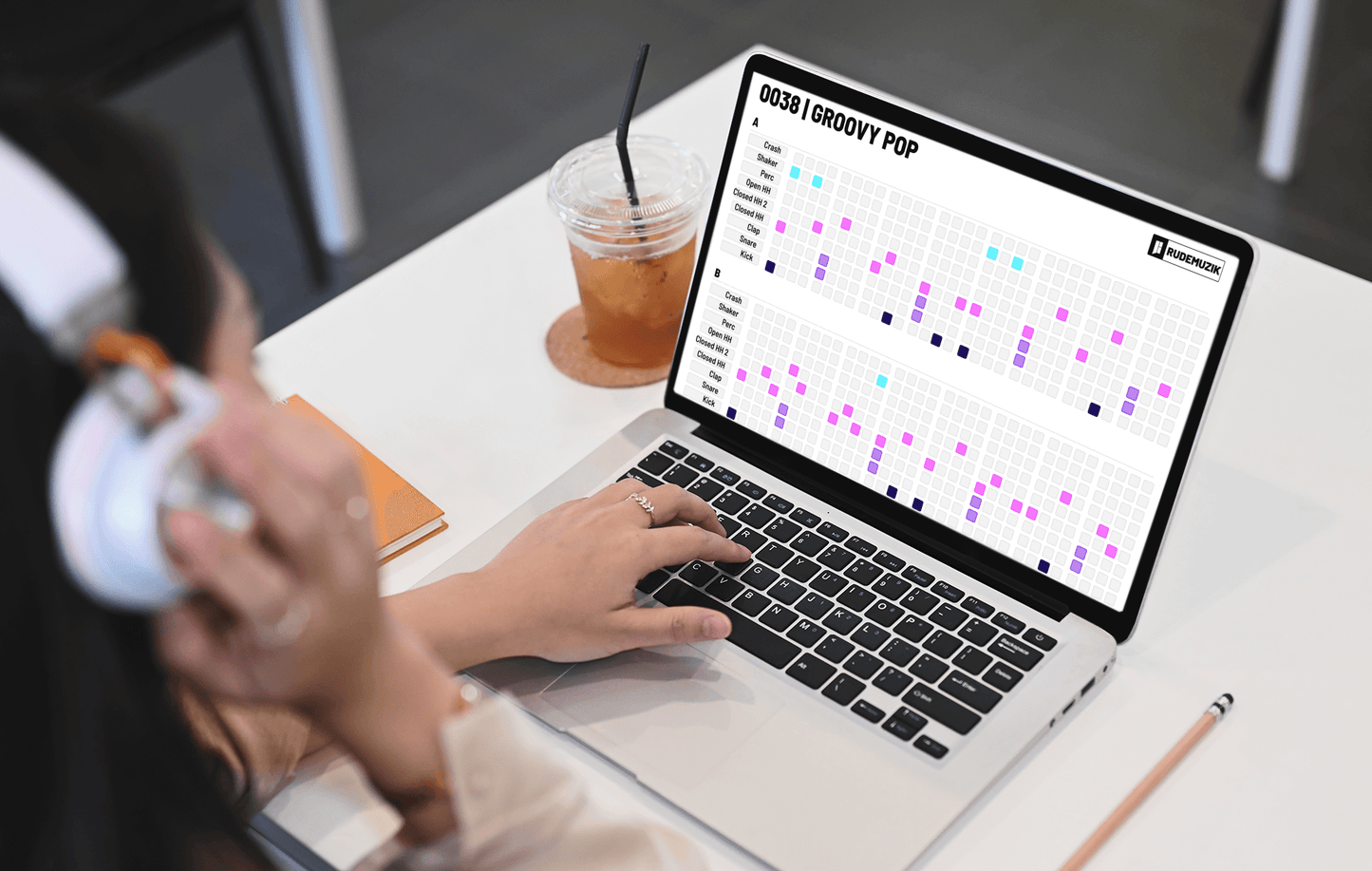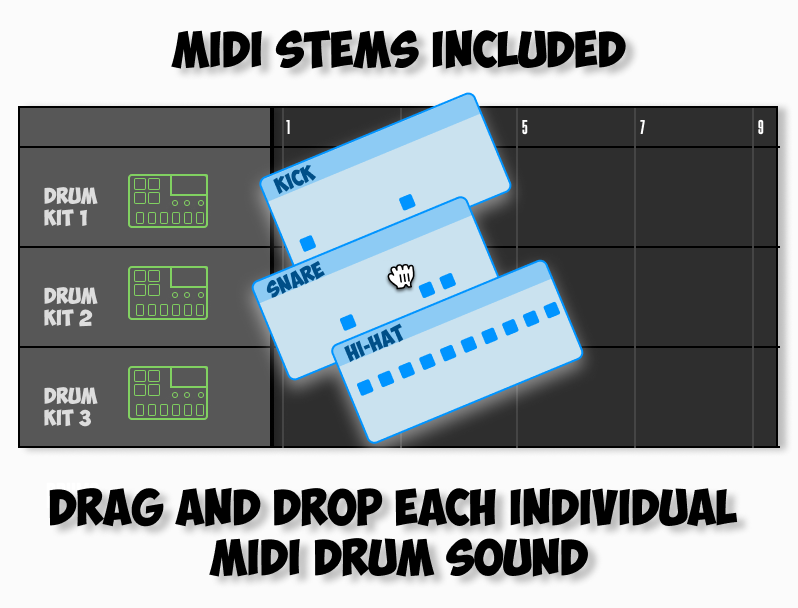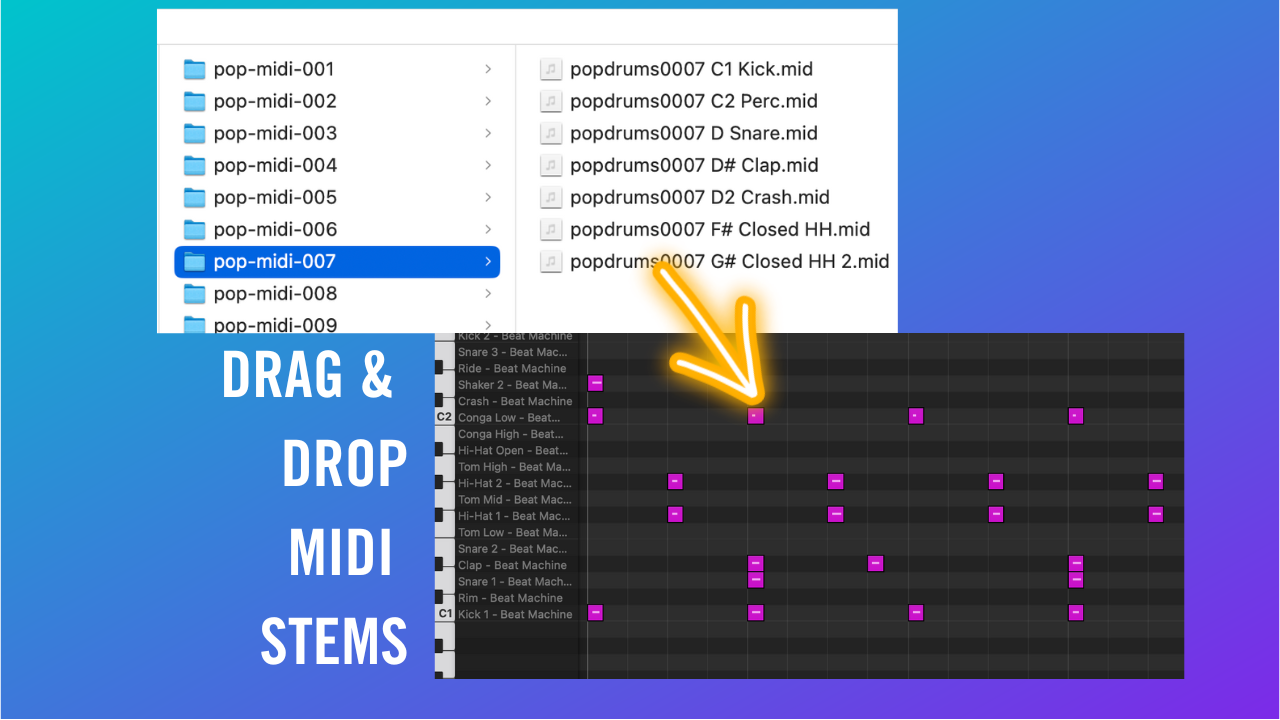 Drag. Drop. Build.
With the midi stems included you can drag individual drum sounds to perfectly fine tune and build your beat.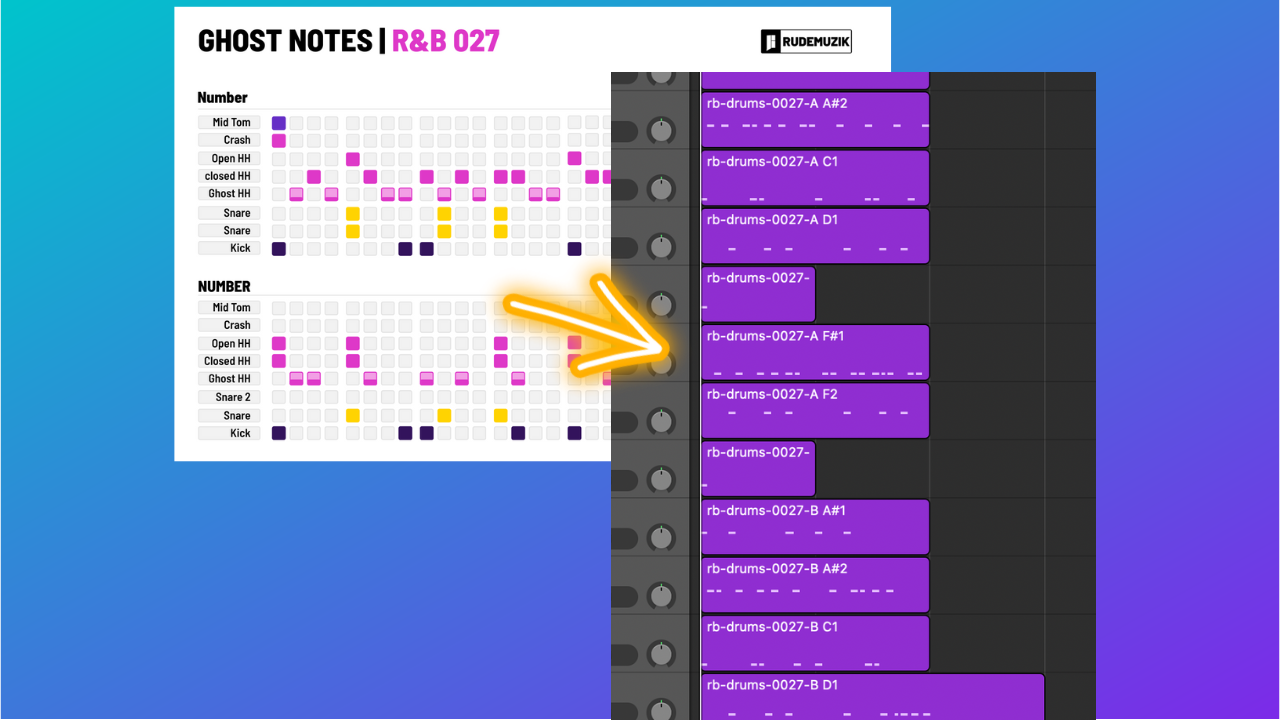 Build Yours
Follow the patterns in the guide to build our the perfect drum pattern. Make your own edits and changes along the way to add your personal touch
Most Producers Struggle With Productivity. We solved this for hundreds of producers.
What Our Customers Are Saying
"Grateful" 🙏

"I bought your trap and hiphop guides yesterday, and I'm very grateful to have them as a resource on my music-making journey."

-Farah

"Awesome" 😎

"The guide is awesome! You really did a fantastic job putting this together."

-Romano

"Ideas" 🤯

"just copped the boombap drum guide and I really like it for setting up presets drum patterns for the ideas to come out."

-Brandon
Works With Any DAW
No matter your DAW these guides work with it. Either drag and drop midi files, or use the guide as a reference to program in your drums.
How The MIDI Drums & Guides Work
A pattern in the book shows you how to program it in your DAW (the software you use to make music). Below is an example from the Boom Bap Drum Guide. This drum pattern shows you where and when to place your kicks, snares, and percussion:
That pattern above is this drum beat after you program it into your DAW:
Additionally, each pattern comes with the stemmed out midi. Drag it, drop it, produce it.
Buy 2 Get 1 Free
Buy any 2 drum guides and get the 3rd for free! You'll see the discount automatically applied at checkout!
Make More Music In Less Time
These guides help you make more music in less time. Boost your productivity and beat output with these drum guides
Buy 2 Get 1 Free
Buy any 2 drum guides and get the 3rd for free! You'll see the discount automatically applied at checkout!